Feeling, nurturing and advancing Ainu crafts
Located in Takumi no Michi, which has a strong connection to Ainu crafts, Urespa provides a space for people to watch leading artisans at work, for aspiring craftspeople to hone their skills, and for visitors and locals to experience Ainu crafts in an accessible way. Urespa's goal is to create a place where everyone can feel the heritage of Ainu crafts, nurture technical skills, and pass on those traditions to future generations.

Activities available at Urespa
Urespa is a place where anyone can engage in crafts, from artisans with skills that have been passed down through the generations to those with no previous experience. A wealth of activities are available, with new technology such as laser processing equipment and DIY tools in addition to spaces for traditional crafts using hand tools.
Traditional Ainu craft workshops
Accessory creation workshops
Educational courses with experienced artisans
Laser processing workshops
Woodworking machine workshops
Cultural exchange events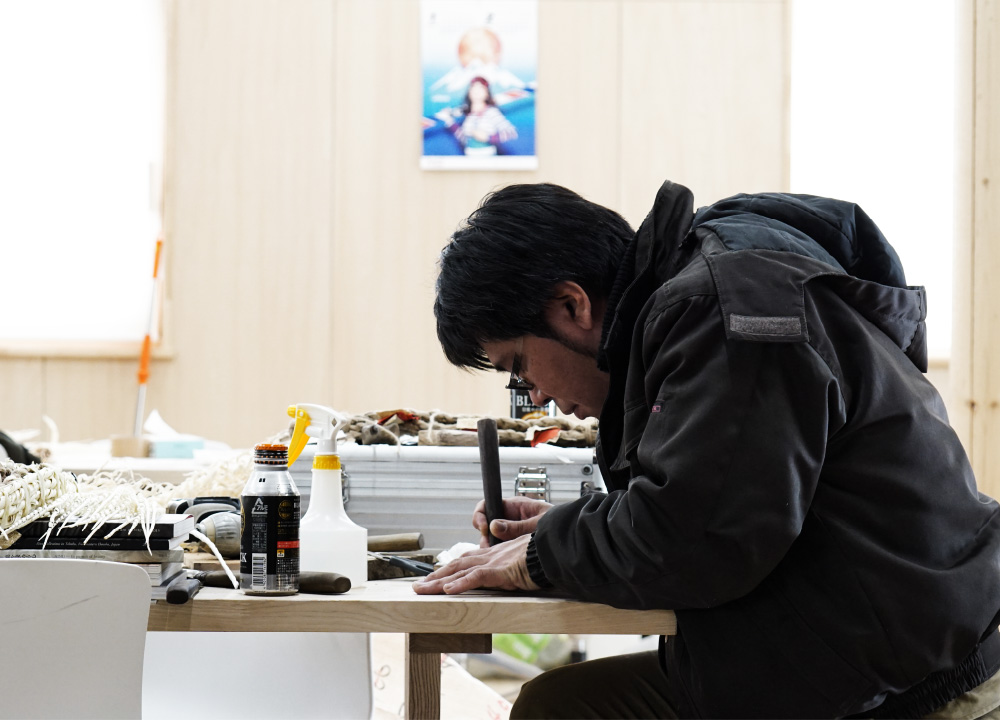 Facility Ddescription

Guide Map